OUR FOCUS
Climate Resilience &
Environmental Management
The Effects of Climate Change
As an island nation, Sri Lanka is highly vulnerable to climate change and disasters. The country's unique biodiversity is currently threatened by climate change, habitat fragmentation and over-exploitation. Furthermore, Sri Lanka has been experiencing severe shifts in its seasonal rainfall patterns accompanied by increased flood and drought in the last decade directly impacting rural food security and incomes. The Dry Zone covers 70% of the island's land area and is the country's agricultural heartland and the main area where the staple rice is grown. Small-scale farmers with land holdings of less than two hectares dominate agriculture in this region.
Productivity and crop yields decline with low water availability and unseasonal rains resulting from climate variability and extreme events, farmers are dragged deeper into poverty and face food deficits, which have to be met by buying food for consumption, increasing the level of indebtedness and further eroding their capacity to cope with climate risks. In addition, farmers in the Dry Zone are also increasingly exposed to water related chronic illnesses such as kidney disease. High rates of morbidity and mortality among young male farmers are reported in the North Central and Northern Provinces. Women and youth in the Dry Zone communities are particularly more vulnerable to climate change impacts.
Clean Energy. Climate Change Adaptation. Disaster Preparedness

UNDP is assisting the Government of Sri Lanka to work towards a sustainable Sri Lanka building up institutional, legal and individual capacities to respond to the effects of climate change and natural and man-made disasters, by exploring the potential of renewable energy and energy and resource efficiency in production and consumption, while supporting reform and modernization of the environmental management systems and proecting our biodiversity.
Programmes and Initiatives
Climate Change Adaptation Project
Green Climate Fund - CRIWMP
Disaster Preparedness - Tsunami Drills
SRI LANKA IS CONSIDERED
1 of the 36
BiodiverSITY HOTSPOTS IN THE WORLD
Explore more
To reduce the loss of lives associated with tsunamis, 5 tsunami drills were conducted in 5 schools…
UNDP Sri Lanka together with the Ministry of Disaster Management launched a project at the Ministry…
To reduce the loss of lives associated with Tsunamis, the Government of Japan is supporting a…
UNDP together with the Ministry of Disaster Management, Ministry of Education, Red Cross, Sri Lanka…
Marking this year's World Water Day under the theme "nature for water," the UNDP-supported Climate…
A Biomass Terminal was inaugurated last evening in Homagama, Colombo by the Hon. Ajith P. Perera,…
In any disaster, the relief officers, military, Police and volunteers are the first responders who…
A story of women farmers using climate resilient production methods
Rural women adopting modern biomass technologies in Sri Lanka
Clean water for communities in the agricultural heart of Sri Lanka
The story of a snorkeler and her passion to protect the ocean
Replanting the forests, one wild mushroom at a time...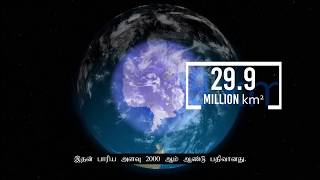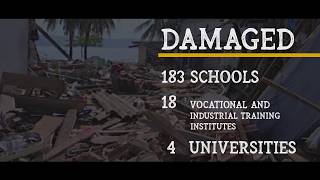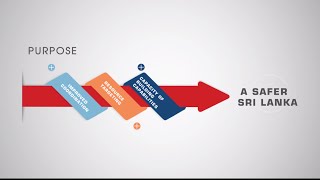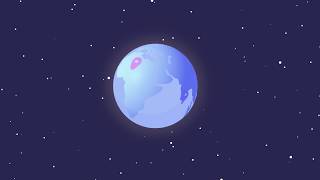 177 Dead. 109 listed missing. Over 557,500 people affected and 75,000 displaced (at the time of…
Very few will dispute that the ocean is beautiful, with its many fish in different and vibrant…
The severity of disasters depend on the choices we make, in relation to government policies, how we…
To the buzzword of buzzwords – sustainability; Disaster risk reduction is a crucial component…
Sri Lanka has significantly entered consumerism in the last decade. We are now very much used to the…
The second edition of the Colombo Development Dialogues focused on 'Water Security and Climate…
The PDNA report covers nine sectors and three cross cutting themes and looks at the overall impact…
The 30th Anniversary of the Vienna Convention for the Protection of the Ozone Layer and its Montreal…